Eyebrows
Do you want a full, beautifully defined eyebrows that lasts all day without blur? The eyebrows with airbrush application will always look perfect! Say goodbye to uneven, unsightly brows! With the innovative Dinair eyebrow stencils, you can easily create a sharp, well-defined silhouette or just thicken your eyebrows while keeping the edges softer, or you can add just a few hairs where needed with a Dinair special stencil. Airbush eyebrow colors are in many shades, but can be mixed with each other to achieve another perfectly matching shade. You can choose from Glamour or Colair:
Glamour – matte colors, light to medium coverage
Colair – matte, highly pigmented colors, light to full coverage
Benefits:
Smudge Proof • Long Lasting • Water Resistant • Mix your Perfect Shade • Non-Comedogenic and Hypo-Allergenic • Oil, Silicone, Talc & Paraben Free • Vegan, Gluten and Cruelty Free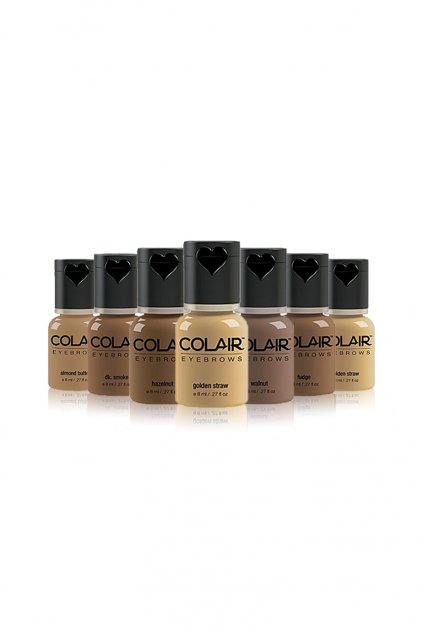 Code:

1391/DK.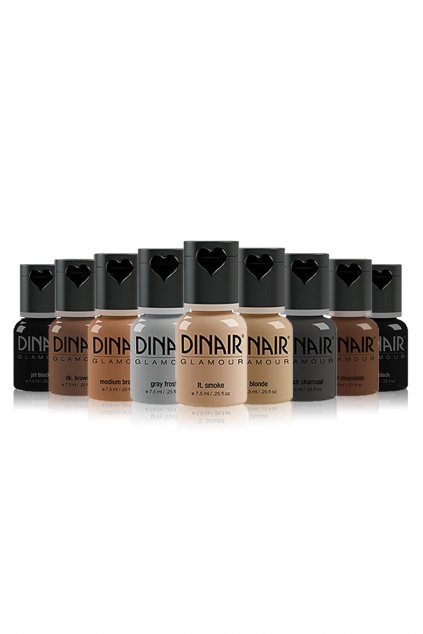 Code:

1394/MED