Highlighters
Do you also admire a beautiful shaded face with bright skin? So you'll love the Dinair airbrush highlights. They have a soft shimmer and offer a wide range of shades. Apply on top of cheekbones, also on neckline, but can be applied on lips or use like eye shadows. Choose highlights from Shimmer or Opalescent. All colors can be mixed together to achieve another new shade.
Shimmer – provide a natural to pastel finish dependant on application. With pearl-like pigments and micro-fine shimmers this water-based formula is all you need to create a soft enchanting look.
Opalescent – is a highly pigmented line of colors infused with luxurious micro-fine shimmers.
Benefits:
Soft pigments that give a glowing appearance • Long Lasting • Fast and easy blending • Wide Range of Colors • Great for eyeshadows & highlighting • Designed for all skin types • Non-Comedogenic and Hypo-Allergenic • Oil, Silicone, Talc & Paraben Free • Vegan, Gluten and Cruelty Free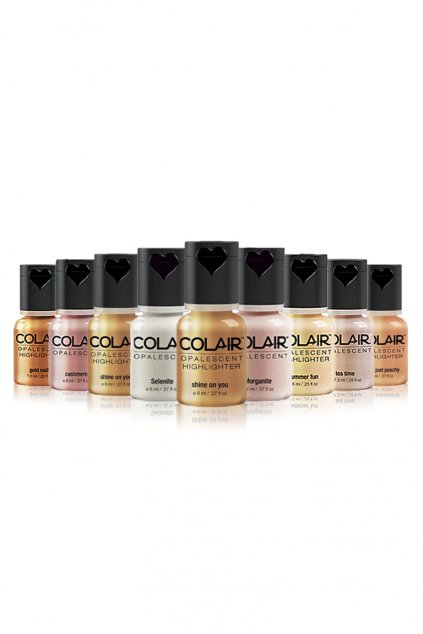 Code:

1406/SUM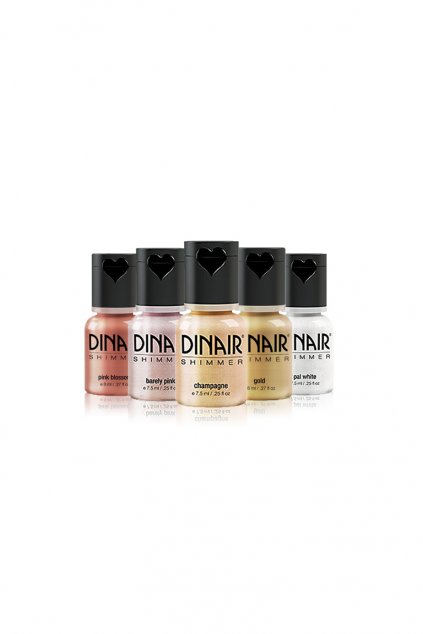 Code:

1409/PIN