AIRBRUSH TANNING Airtan™
SAFE, EASY, ODORLESS AND MOST IMPORTANTLY - TURN BRONZE, NOT ORANGE
Craving a safe, sunless glow? Dinair's Airtan™ is a safe and easy way to beat the winter blues and get beach ready! This sugar-based sunless tan leaves a sun kissed color tone. Odorless scent and dries to a tack-free coverage leaving the skin with a beautiful summer glow that fades evenly.
Airtan™ application is so neat and focused that it can be used in a bathroom, bedroom or treatment room. Airtan™ is specially formulated to spray at very low pressure. At low pressure we can produce a very focused, gentle spray pattern with almost no overspray. What little over spray occurs falls in a small radius around the subject. Little overspray also means almost no wasted product.
Whether your tan is for a special occasion or for an everyday glow, we've got all the airbrush tanning systems you'll need for an easy airbrush tan at home and touch-ups at any time!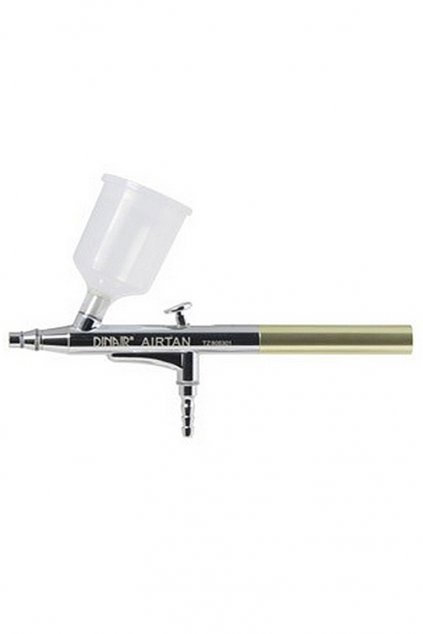 Airbrush for Airtan aplication - easy airbrush tanning (Large Cup)  
Code:

227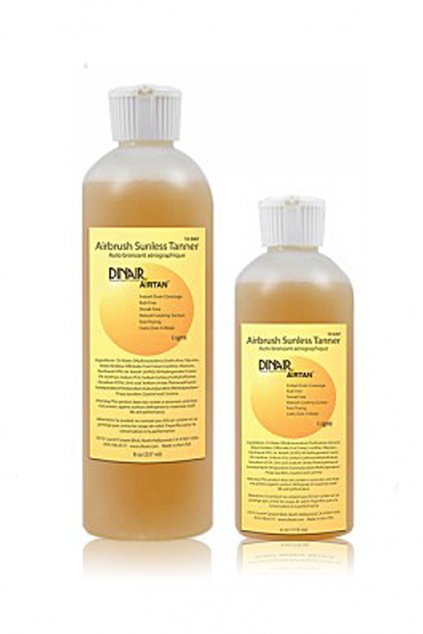 Code:

221/TMA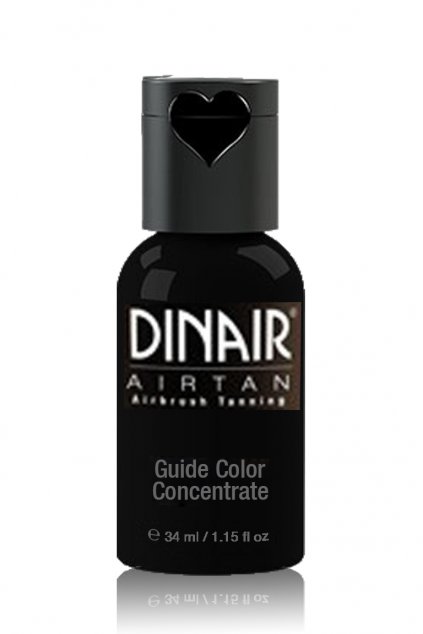 Temporary bronzer that delivers instant results while helping to guide a perfectly even tanning application. 35ml
Code:

224